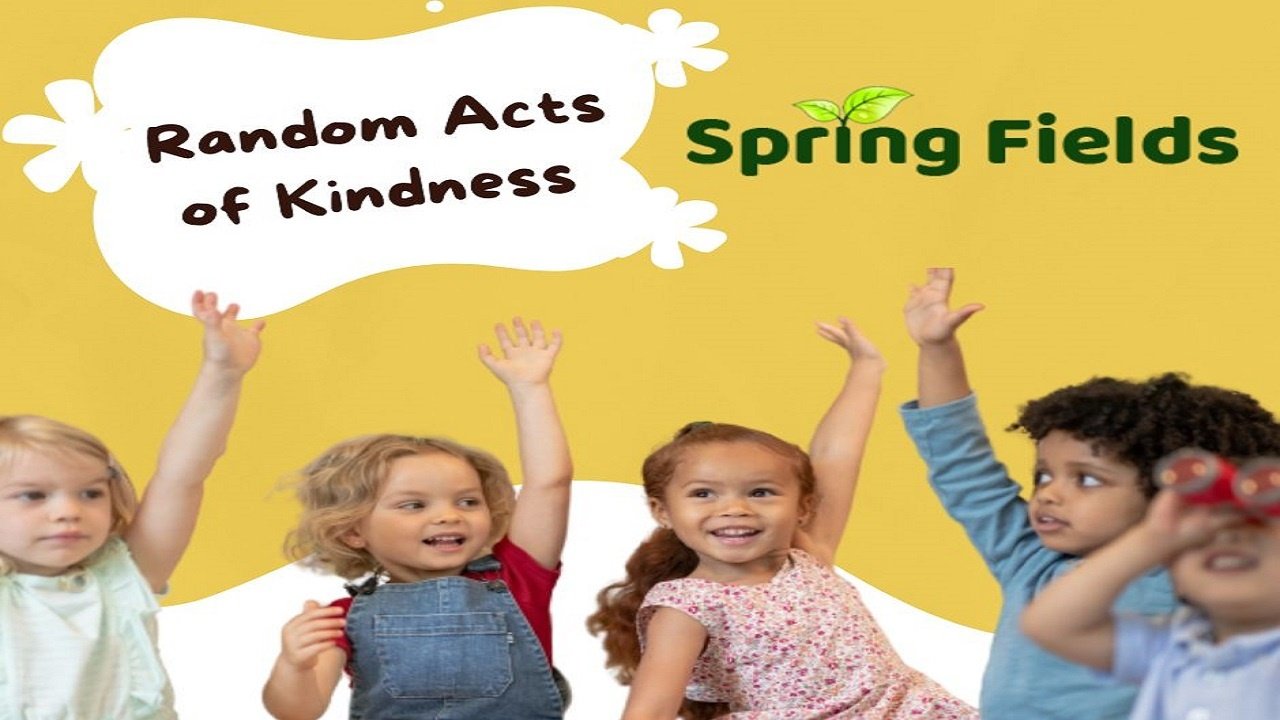 Random acts of kindness for kids students
Spring fields British Nursery school focuses on children's kind and empathetic behavior from an early age and research has shown that when children learn to be kind and behave empathetically from their early years, they are more likely to develop positive social skills, emotional intelligence, and some of the random kindness acts which we are performing in nursery class we are going to discuss in this blog below.
Kindness is a fundamental value:
Spring Fields is introducing the important value of kindness through learning activities. Our teachers are organizing role play on important topics for children on daily lifestyle so they start to recognize that others have feelings and need just like they do. Kindness is a fundamental value that helps children build strong relationships and grow into compassionate and empathetic individuals.
Developing social skills:
Spring Field Nursery is providing a healthy social environment for children. Teaching them about kindness will help them to develop better social skills. We are organizing steps into conversation games, such as how to communicate effectively, how to share with others, and how to collaborate with others. These skills are not only for the classroom but also in other settings such as home, the playground, and the community.
Improving emotional intelligence:
Random acts of kindness are helping children to develop emotional intelligence, which is the ability to identify, understand, and manage their own emotions and the emotions of others. Emotional intelligence helps them build self-esteem, develop a positive attitude, and reduce anxiety and stress. Spring fields is organizing different emotional intelligence activities such as using inside-out characters to talk about emotional characteristics, the hand of emotions Art & craft.
Creating a positive classroom culture:
Springfield's teachers incorporate random acts of kindness into the classroom; it creates a positive classroom culture where students feel safe, supported, and respected. This is leading to better academic performance, improvement in attendance, and higher levels of engagement.
Encouraging empathy and altruism:
By learning about random acts of kindness, preschools can develop empathy and altruism. This means that they are recognizing the needs of others and taking action to help them, even if it means making a sacrifice. These qualities are important for building strong relationships and making a positive impact on the world.
Spring field's British Nursery mainly focuses on all learning areas which is helpful to develop our young children's personality.
Random acts of kindness for kids