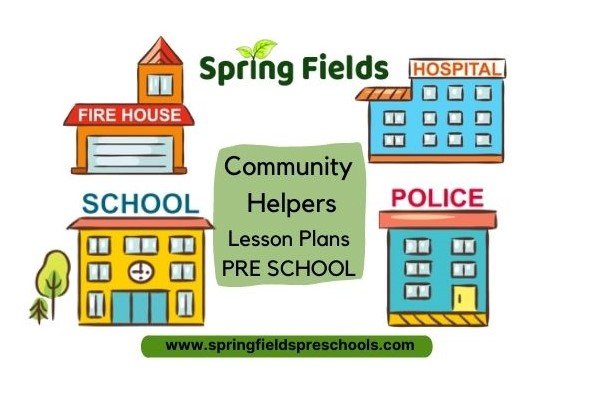 Community Helpers Lesson Plans Campaign
Community helpers are an important topic for preschool social development. Spring fields Nursery introduce the children with many grown-ups who work on the slogan that life better for others. Purpose of this topic is to introduce the different profession of life and activities are not possible without community helpers a human is always depends for his needs on other human being so we have to respect for each other and also giving the concept of their interest.
Our activities of this month theme are based on different profession every week we introduced new profession for each bubble. Doctors, dentist nurses those who help us to stay healthy, teachers who help us in learn new things, engineers who help us to build safe and secure buildings , chef who help us to enjoy lot of new tastes, police, fire fighters who help us to stay safe, artist who help us to see different aspects of our lives.
We organized the activities for children regarding this theme like we met the real life heroes yes, we met the dentist they not only checked our teeth health also they amazed us with different characters in puppet show and the teachers surprises children with lot of creative activities and point out the different jobs people are doing in public places like when you go to the store how can you ask them for your needs, when you are in trouble how can you recognize the police man by his uniform, that how they can call different emergencies numbers.
The Importance of The Physical Activities for Children | Play School in Abudhabi
"Spring field's aim is to develop child not only physically our aim is to develop child socially as well". Throughour Co-Curricular activities such as role play andstimulating method, which help students develop social and cognitive skills.
After these practical based activities children can recognize the community helpers, they can feel safe and more confident.